Nothing quite spells the end of summer like the obligatory first day of school photos, followed by the rush to get into London to attend the annual and now increasingly "must attend" event, LearningLive. The conference has grown from strength to strength in recent years and the ability to talk to senior decision makers from L&D and Human Capital Management is particularly invaluable.
.@NetexLearning are set up and ready to go at #LearningLive. Come and speak to us engaging digital learning experiences pic.twitter.com/hdpLH7gmMg

— Mike Byrne (@mike_docebo) September 5, 2018
With so much to pack in over 1.5 days, we will deliver a collection of blogs over the coming weeks to provide a summary of the key takeaways from sessions at the event, as well as looking at the themes from discussions we had at the stand over the two days.
Top Five Challenges for People Development
Ed Monk, CEO of the LPI led the opening session for LearningLive and revealed interesting results of a survey that the LPI sent out to attendees prior to the occasion, asking about the top 5 L&D challenges they face in their organization.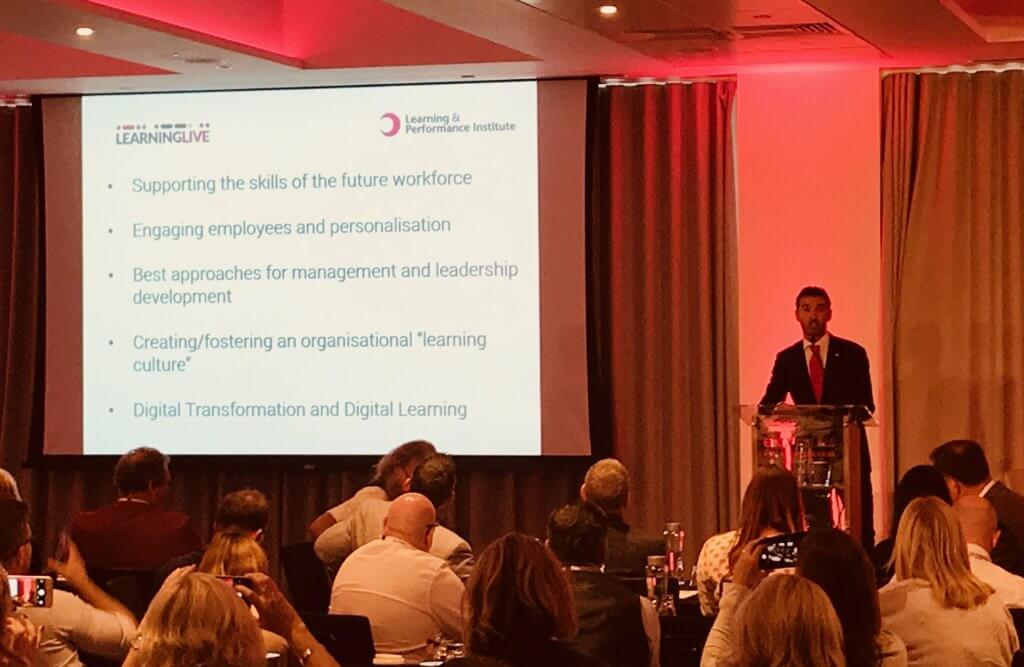 Supporting the skills of the future workforce
Engaging employees and personalization
Best approaches for management and leadership development
Creating/fostering and organizational "learning culture"
Digital transformation and digital learning
The Need To Become More Agile
When we start to look at how these 5 topics weaved into the conversations we were having across the event, then I think we can start to look at the overall challenge that all organizations are facing. What was clear is that the sector is changing quickly and the race to attract and retain top talent is becoming more important than ever.
Looking at digital transformation across the business, we uncover an absolute need for L&D/Talent/HCM departments to adopt a much more agile and responsive mindset.
We need to understand the rate of business change and have the mechanisms and processes to deliver agile talent development strategies that allow us to support the skills of the future workforce and engage our employees.
Over the next few weeks, we will start to go into more detail about some of the key take-aways that are shaping the way we look at L&D whilst also understanding some of the strategies organisations can implement to support the need to attract retain and develop top talent
Digital Learning Transformation – what this means in practical terms
Do modern data-driven learning approaches mean the end of traditional learning measurement models?
What to do when your current LMS does not deliver against the new agile, digital learning mandate
Summary review of the evolution of L&D and future of digital transformation
Header photo credit: @HR_Jobs