The 9th Edition of We Love Learning was completely online. Every year, for the last 8 years, around 14th February we meet to celebrate this benchmark event of L&D in Madrid. Around 250 plus invitees from the learning and development domain attend thought-provoking sessions by industry experts and participate in debates and discussions.
This year, although we missed the face-to-face interactions, the online edition allowed us to expand the scope and reach of this event and bring a multitude of experts from all over the world. We Love Learning's online edition went on for three days –23rd, 24th and 25th February– and hosted more than 20 thought leaders who delivered insightful talks. We received over 1000 registrations from around 25 countries. Honestly, we did not expect such an overwhelming response especially in the very first online edition of this event. 
We kicked off with a welcome address from Carlos Ezquerro the CEO of Netex, who spoke about how the journey of We Love Learning began and what we expect to do in the future.
We had three tracks for the sessions: Keynotes focussed on L&D Trends, Success Stories and Innovative Solutions. The Keynote sessions explored the changes and challenges in our work culture, systems and organisation, whereas the Success Stories brought crucial experiential knowledge and insights from varied domains like Retail, Health, Tourism, etc. along with big corporates and government projects.
Day 1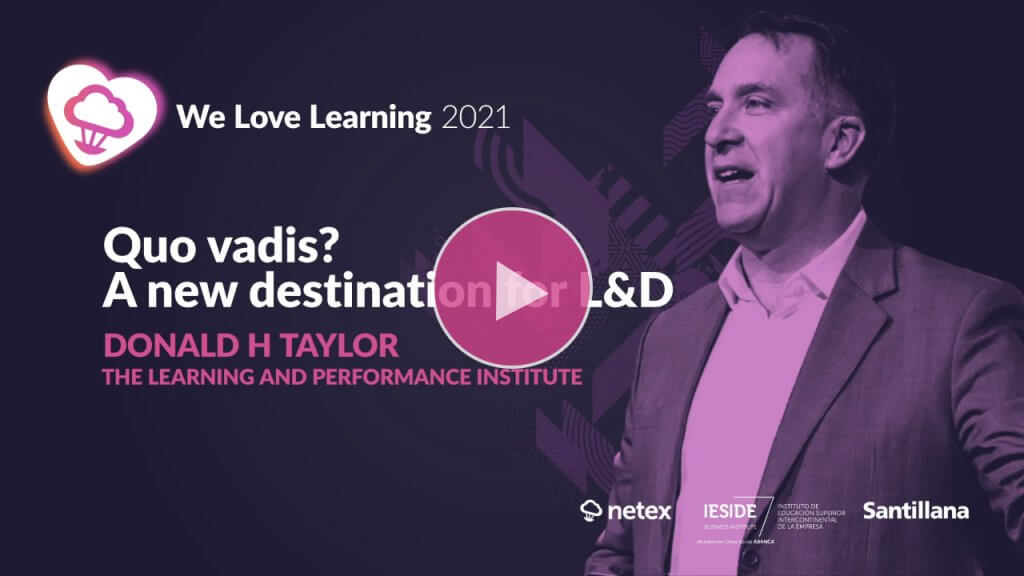 Our first day began with a Keynote Session from Donald H Taylor, who explored the crucial question for L&D Quo Vadis? He discussed the results of the L&D Global Sentiment Survey 2021 and talked about what is HOT in the L&D. He told us how Upskilling and Collaborative Learning are going to be crucial going forward and left us with a great quote Every Technology is Learning Technology, recommending to use multimodal delivery of learning.
Following this, Nicholas Coley and Lewis Read shared their great success story at Evans Cycles and their plans at Frasers Group. They shared how they are keeping the Learner's experience at the core while setting up their learning initiatives at Frasers Group. Fearless and Do More was their mantra for the attendees!
Sergio Sotelo and Ricardo Devai from Netex discussed an innovative solution to deliver memorable learning experiences using multimodal learning.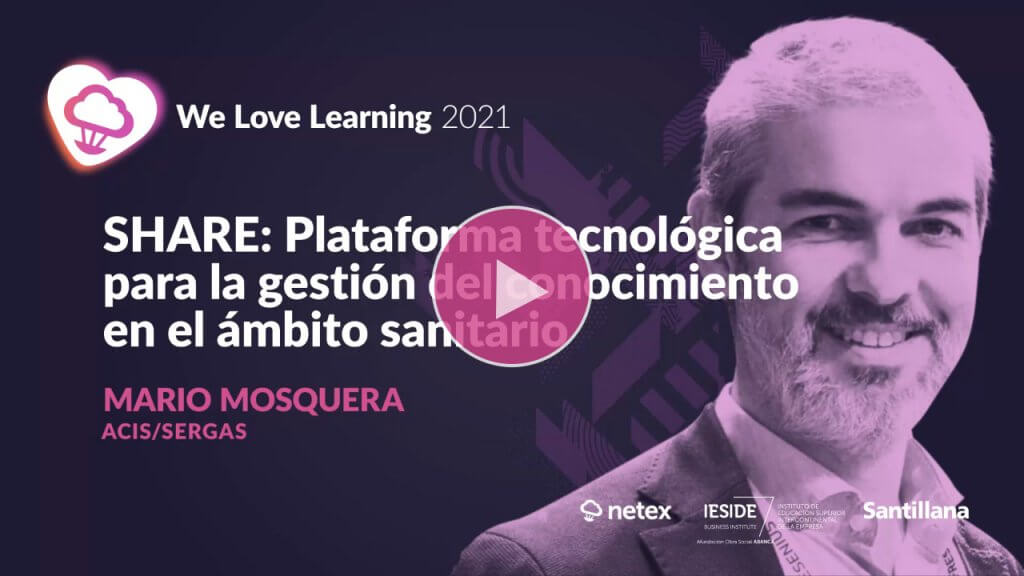 In the evening, we had an amazing session by Mario Mosquera talking about a massive implementation of innovative learning culture in the Galician Health System: SHARE.
Day 2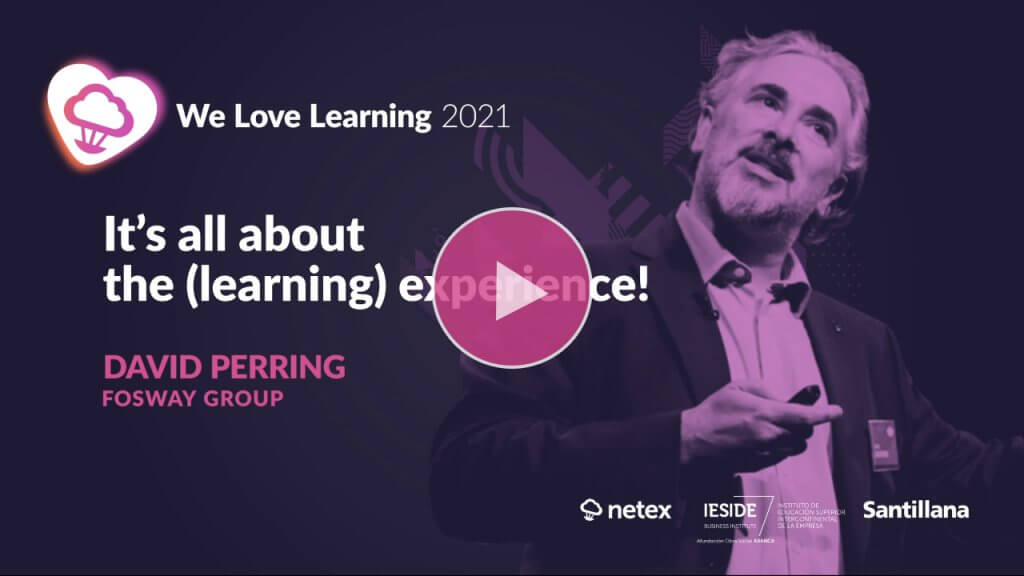 We started off with David Perring's keynote where he discussed with us the results of the We Love Learning Pulse Survey. He asked us to go multimodal and agile and focus on value to create better learning experiences.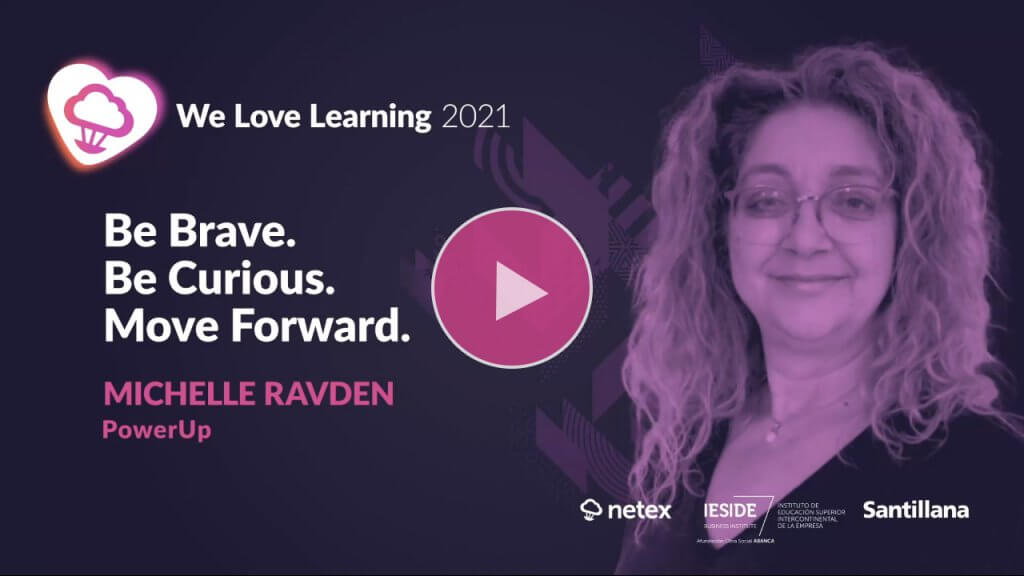 Michelle Ravden followed next and told us how to be Brave and Curious and Move Forward by sharing her amazing journey of implementing Learning Experiences at Amazon.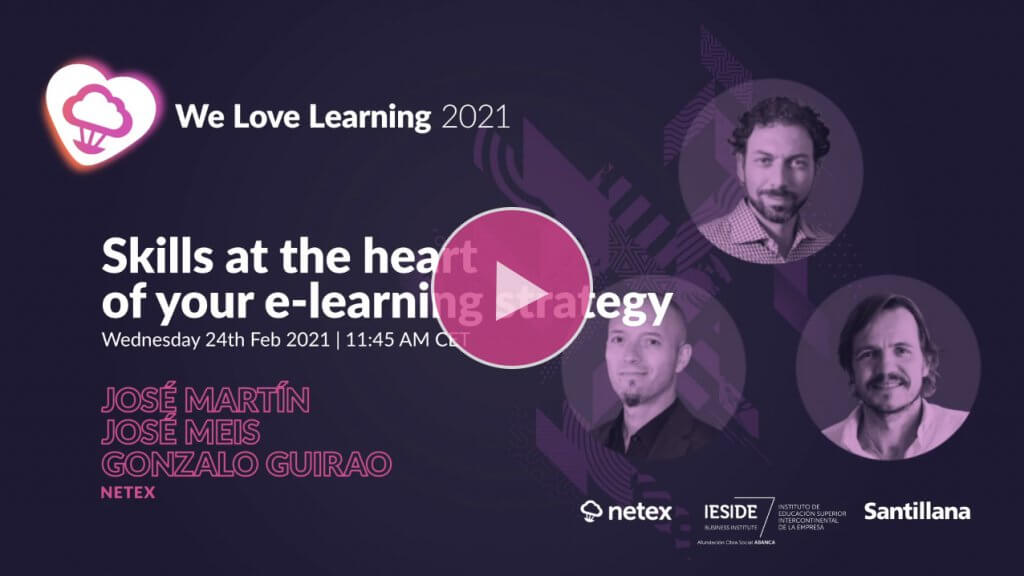 Then, José Meis, José Martín and Gonzalo Guirao, the Product Leaders from Netex spoke about the whole ecosystem of Skills, Content and Delivery Management and gave us a peek at talentCloud, the latest offering of Netex to develop talent in your organization.
In the evening sessions, Ana Domínguez from Barceló Hotel Group shared their inspiring success story of ramping up 4000 employees in the most crucial times for the Tourism Industry using Netex's learningCloud. This insight into the challenges of her L&D team during the crisis brought about several key issues which were being discussed throughout the conference like Agility in Learning, Multimodal Learning, and Focus on Learner Experience.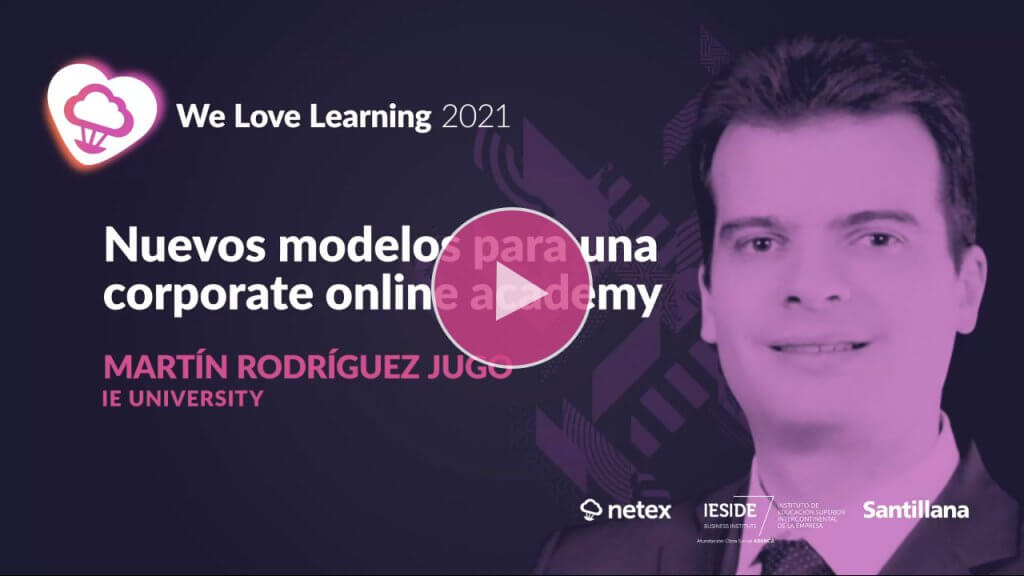 Martín Rodríguez Jugo, from IE University, ended the day with his talk about their Online Corporate Academy model and gave insights about how Academic Institutes can make learning more accessible and relevant in these times.
Day 3
The third and final day of We Love Learning began with the Keynote session: Defying Disruption: Future Fit Skills for the 2020s by Andrea Clarke, who joined us all the way from Australia. Andrea made us aware of the competitive new world and its challenges and also gave practical advice to stay relevant. She spoke about how Creative Talent is becoming rare and what we need to do to retain and regain creativity.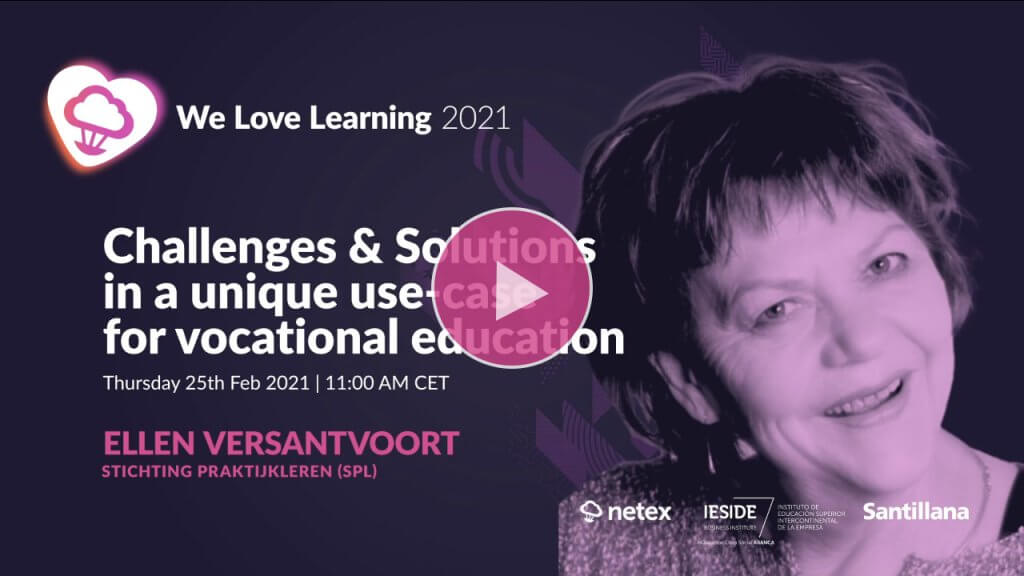 Following the Keynote, we had Ellen Versantvoort, Bart Van Den Akker and Hans Blankendaal from SPL, Netherlands. They shared their amazing success story of coping with challenges of content development and delivery in the Vocational Training domain in the Netherlands. They gave us an insight into how they combined contentCloud and learningCloud to create an ecosystem of content creation and delivery.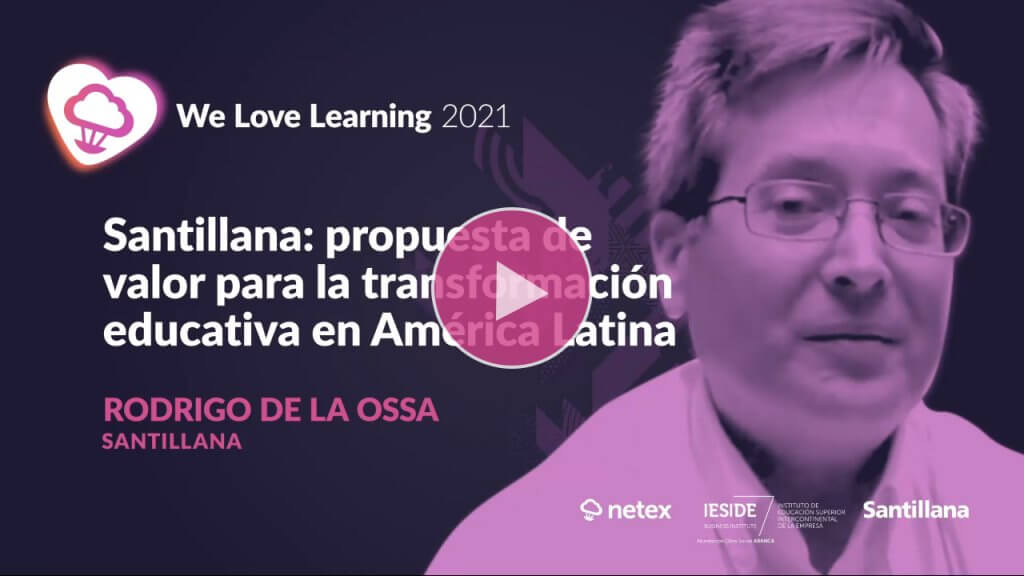 In the evening session, Rodrigo de la Ossa, shared Santillana's success story of how they modelled their K12 educational publishing segment with a new conceptualisation of products and services. He spoke about the evolution of their projects in Latin America over the past decade and gave some crucial insights while talking about the dramatic changes led by Covid-19 crisis for the future.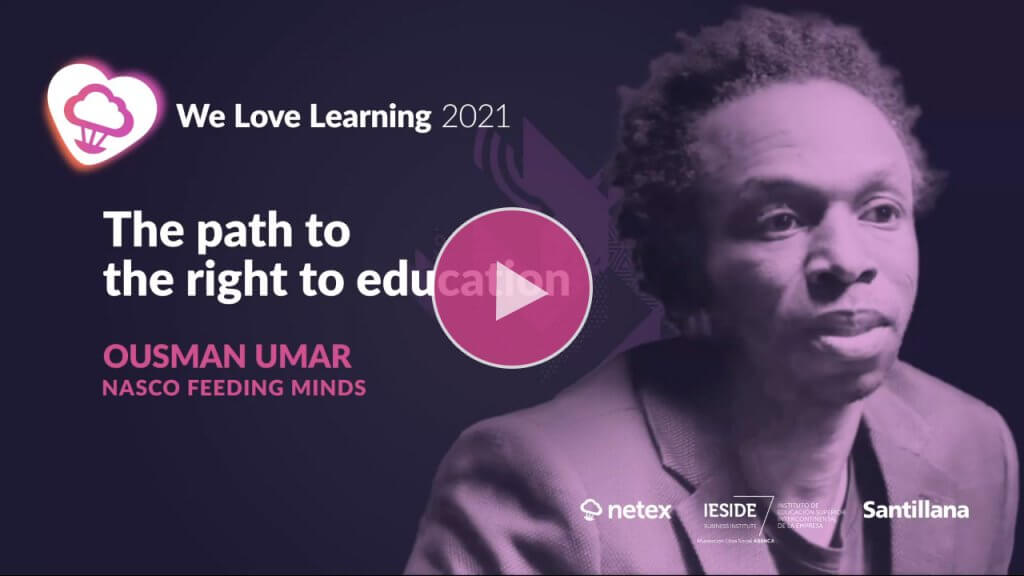 Ousman Omar followed next and inspired us again like last year. It was heartening to his journey of founding NASCO Feeding Minds, an NGO dedicated to promoting access to information and training through digital education for people in rural Ghana, Africa, whilst changing the paradigm of humanitarian aid. Netex is honoured to continue its association with NASCO.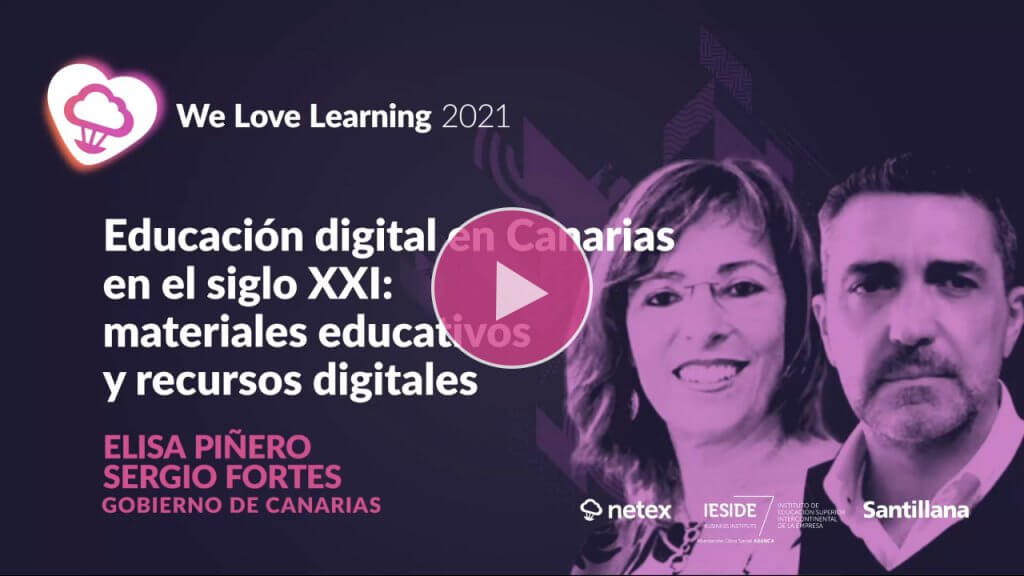 Lastly, we were joined by Elisa Piñero and Sergio Fortes from Gobierno de Canarias who spoke about Digital Transformation in education systems and how education systems must adopt digital change through methodological innovation.
It was a pleasure and honour to host and interact with all these eminent speakers and an equally great audience. I want to thank our sponsors Santillana and IESIDE whose invaluable support helps us tremendously to bring this event to you all.
I along with my co-host Gonzalo Guirao, thank you all and hope to see you all at We Love Learning 2022.