When it comes to learning, getting and keeping the attention of your employees is one of the most fundamental challenges right now. We're smack dab in the middle of an attention economy, both in and out of the workplace. That means that your people's minds are being tugged in every fathomable direction. Brands are at war, fighting for everyone's attention. At work, we're inundated with emails, correspondence and action points. And don't even get us started on social media (we see you TikTok).
It's not a surprise that when L&D tries to get employees to connect with learning experiences, those learners shuck off yet another thing asking for their attention. They don't want to learn; they're just not interested. So what's the fix, if there even is one?
It's time to think like a big brand
When Coca-Cola goes to create a new marketing campaign, they think a ridiculous amount about their audience. Like, an unhealthy amount. They consider who they are. What they're up to. Where they lurk. What else is vying for their attention. They explore where their audience is and then rustle up a plan of action to be present where they are.
We do not do this in L&D.
Instead we build things that we call 'learning destinations'. We create a land of learning, packed full of content and stellar learning programmes – all designed to help your people improve their performance. This is great, consumer-grade stuff that your learners will undoubtedly benefit from. But from there we seem to go very, very rogue. Once we have our learning ecosystem established, we release it into the wild. We sit there, waiting for our people to eagerly enter the LMS and LEARN. We expect the learner to just know where to go to learn. We think (and say!) things like: "Well, they should want to learn."
But they don't, and we are left bamboozled. "Why aren't they coming to our learning destination?" Because, plainly, they do not know it exists.
Raising awareness is critical
Let's paint this another way: if Coca-Cola is trying to launch their product in a country they currently aren't present in (which is a reach; a quick Google indicates you presently cannot legally buy Coke in ONLY Cuba and North Korea). Nevertheless, let's imagine they're launching somewhere new.
Can you imagine if all they did to launch was stock supermarkets and petrol stations with their product? Do you think they'd get many sales? Probably not. You'd get the occasional curious soul who'd buy it, but you certainly wouldn't convert people en masse. They have their preferences, and without persuasion they're unlikely to deviate from them.
Coke would never do this. Their master marketers know that before launching their products, generating demand and raising awareness of it is critical to overall success.
We can clearly see that not undertaking any marketing would be catastrophic for Coke. But isn't a lack of marketing in L&D having the exact same effect?
Raising awareness and generating demand
This story is as commonplace as it comes. L&D launches new products into the organisation. It goes out into places and spaces unknown and, yep. You guessed it. Without undertaking any marketing or demand generation, we expect to suddenly be swamped with hyper-excited, engaged learners.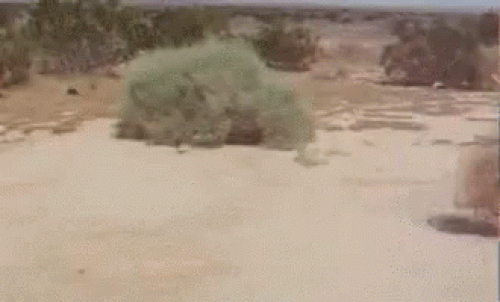 You built it. They did not come. But why? Because no one even knows it exists. You haven't generated any demand for your learning. You are the veritable tree falling in the forest.
Go on, shout as loud as you like. No one can hear you.
If they don't know, they won't go
Demand generation is the focus of targeted marketing programs to drive awareness and interest in a company's products and/or services (thanks Wikipedia).
It sounds obvious, doesn't it? That we'd need to be making people aware of our learning products and generating interest if they are ever to have a chance of learning. So why aren't we marketing within an inch of our lives? Why isn't L&D focusing on the most essential aspect of learning success – awareness?
Because we just don't know where to start. Let us help you with that.
Increase your marketing skills
Believe it or not, there are plenty of marketing tactics and practices that you can implement in your learning function immediately. You don't have to be a master marketer, or have a degree level understanding of marketing strategy.
You just have to have an appetite to learn and try something new. Shouldn't be hard, given the industry we all work in!
So, if you want to learn more about marketing, join our keynote speaker, Ashley Sinclair, Managing Director of the award-winning MAAS Marketing on Tuesday, March 22nd in WeLoveLearning Spring Edition to discover everything you need to know about marketing for learning. You'll explore how marketing for learning helps you expand the potential of your learning function. She'll help you understand the vital nature of thinking like a marketer and how this shift in mindset will change absolutely everything.
Progression is possible, but it starts with you.