Our First Spring Edition of We Love Learning 2022 brought 15 thought leaders and experts of L&D industry who shared their insights about- Role of Marketing in L&D Initiatives, Learning Trends and Challenges of 2022, Microlearning and Agile Learning strategies to improve Learning Experiences
and inspiring Success Stories.
We love learning is a benchmark L&D event where ideas, expertise and insights from the learning industry converge. We Love Learning started in 2013 as a Face-to-Face event held in February every year. In the last 9 years, more than 70 thought leaders have shared their valuable insights and innovative ideas and more than 700 companies have taken part in this celebration of learning innovation.
Last year we started the online edition because of the pandemic and got an overwhelming response. We realized that we need to have more than one edition of we love learning and hence from this year onwards we are going to bring a lot more love for learning as there will be 3 versions of We Love Learning: Spring, Summer and Fall. And we hope to have the Fall edition as a Face-to-Face event.
For this year we were honoured to have 15 unique thought leaders and experts from the industry who analyzed learning trends, explored innovative learning technologies and strategies and shared success stories over two days 22nd and 23rd March 2022.
We started with a welcome address by Carlos Ezquerro, CEO of Netex Learning . After highlighting that Netex is celebrating 25th Anniversary of its foundation, and 10th Anniversary of We Love Learning this year, Carlos introduced Hannah Brindle, MD of Virtual College, a company that Netex recently acquired. Hannah spoke about how companies and institutions need to cope with the new challenges and continuously changing learning needs.
Day 1 – 22nd march
We kicked off the morning sessions of Day 1 with Ashley Sinclair, from MAAS Marketing, who spoke about using Marketing for Learning and how it is a much-needed aspect that L&D does not consider. Ashley highlighted that it is not enough to just build amazing learning experiences, they need to reach the learners. She also gave hands-on tools to begin marketing in L&D departments.
Jez Anderson, from Virtual College, delivered the second session and spoke of learning in the flow of work and how microlearning can help L&D achieve that. Emphasising how the learning needs are changing with time, he advocated the use of multiple mediums of content delivery to catch up with the changing workplace learning needs. He also charted out the whole learner journey and gave some actionable takeaways.
The event tuned into Spanish right at noon time, with the presence of José Martín, the leader of learningCloud, the most important product of Netex. Even though he didn´t come to talk about us, but about learning trends to show up with the so called metaverse, José explained that the technology and the desire form the audiences are both there, and that it just depends on the companies to start building immersive and compelling "metaversed" experiences. He sees lots of possibilities to engage students using these technologies.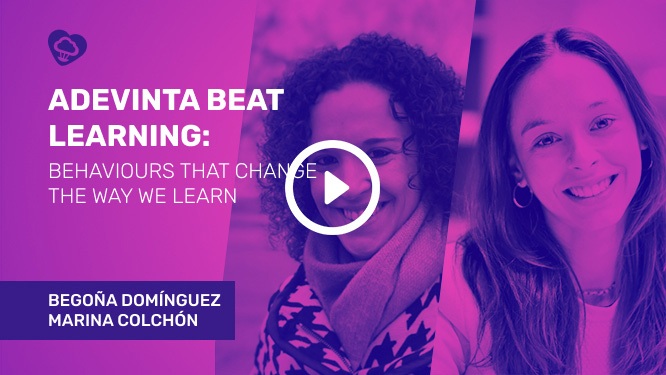 Then after lunch we welcomed awesome sessions from two Netex clients. First Adevinta, represented by Begoña Domínguez and Marina Colchón from their L&D department, told us the success they got in their company with the project called "Adevinta Beat Learning", where they have achieved the creation of +50 Sprints (courses) and get lots of employees involved in the process.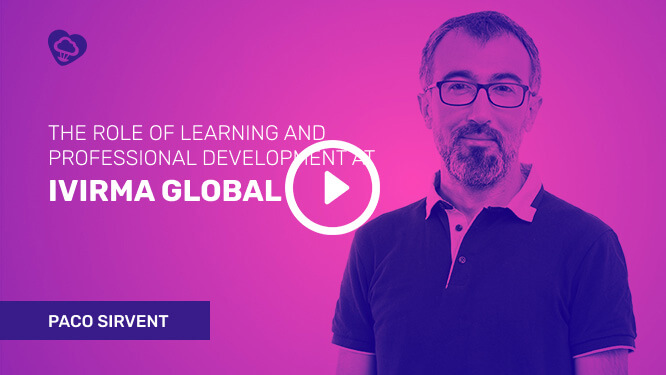 Later Paco Sirvent, Online Education Manager from IVIRMA Global talked about the role online training plays in his company.
Day 2 – 23 march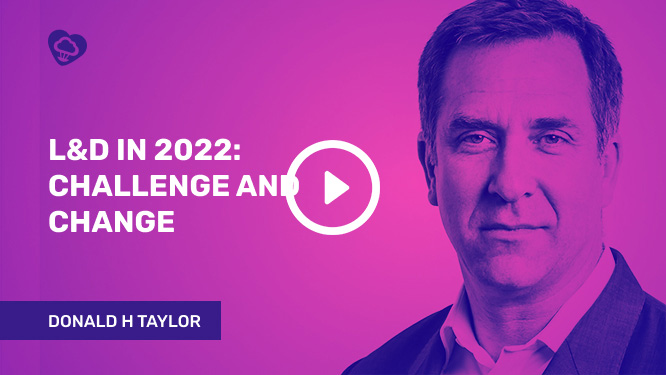 The second day of We Love Learning, started with Donald H Taylor, a veteran of the learning, skills and human capital industries and chairman of the Learning and Performance Institute since 2010. Donald explored the results of the #GlobalSentimentSurvey and showed how Reskilling/Upskilling, Collaborative Learning, and Coaching/Mentoring are becoming crucial in the post-pandemic world.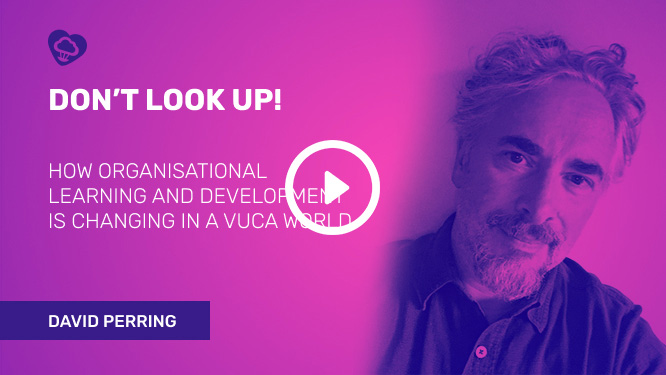 David Perring, Director of Research at Fosway Group, who has been transforming talent development in large European corporations for more than 30 years delivered the second session of the morning. David spoke about the challenges in the VUCA (Volatility, Uncertainty, Complexity, and Ambiguity) world and how agility, skills and wellbeing are becoming important in this world. Backing up his arguments with substantial data and insights, David showed a way to navigate through this minefield of uncertainties of these critical times.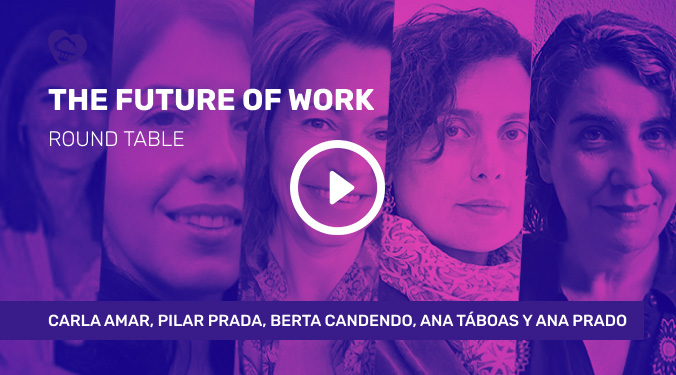 The Spanish section started with an outstanding round table composed by five professionals from Netex, all women, who talked about The Future of Work, speaking about the current situation of work environment, being mostly remote, and how that has re shaped the reality of many companies, with higher impact in the tech industry.
In the after-lunch sessions, we had again two great success stories from clients. This time was Lonza, a pharma and biotech from Switzerland, represented by Enrique López, who told us about how they created are using animation and storytelling, to create a new Project Managers onboarding project, and how appealing this has been for the targeted individuals.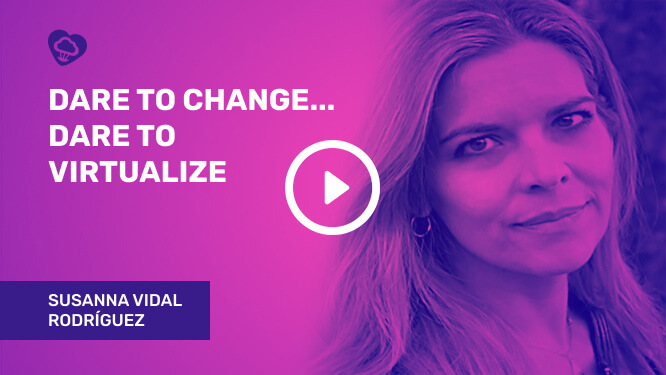 To finish the event, we had Susanna Vidal form Moventia, a catalan transportation company, that has put lots of efforts in crating rich eLearning experiences for workers who are mostly out on the road, with no desktops computers or internet access while they work, and the challenges and successes they found during the process.